The Kiamichi Mountains are greening up and the baby deer are celebrating their birthdays. That can only mean one thing: it's almost spring break in Beavers Bend, Oklahoma! Time to relax in a Beavers Bend cabin and use those backpacks for something other than books.
Whether you're driving down for family vacation or planning an adult spring break, southeast Oklahoma has something for everyone this time of year. To get you started, we've rounded up a few of our favorite things to do in the springtime. Here we go!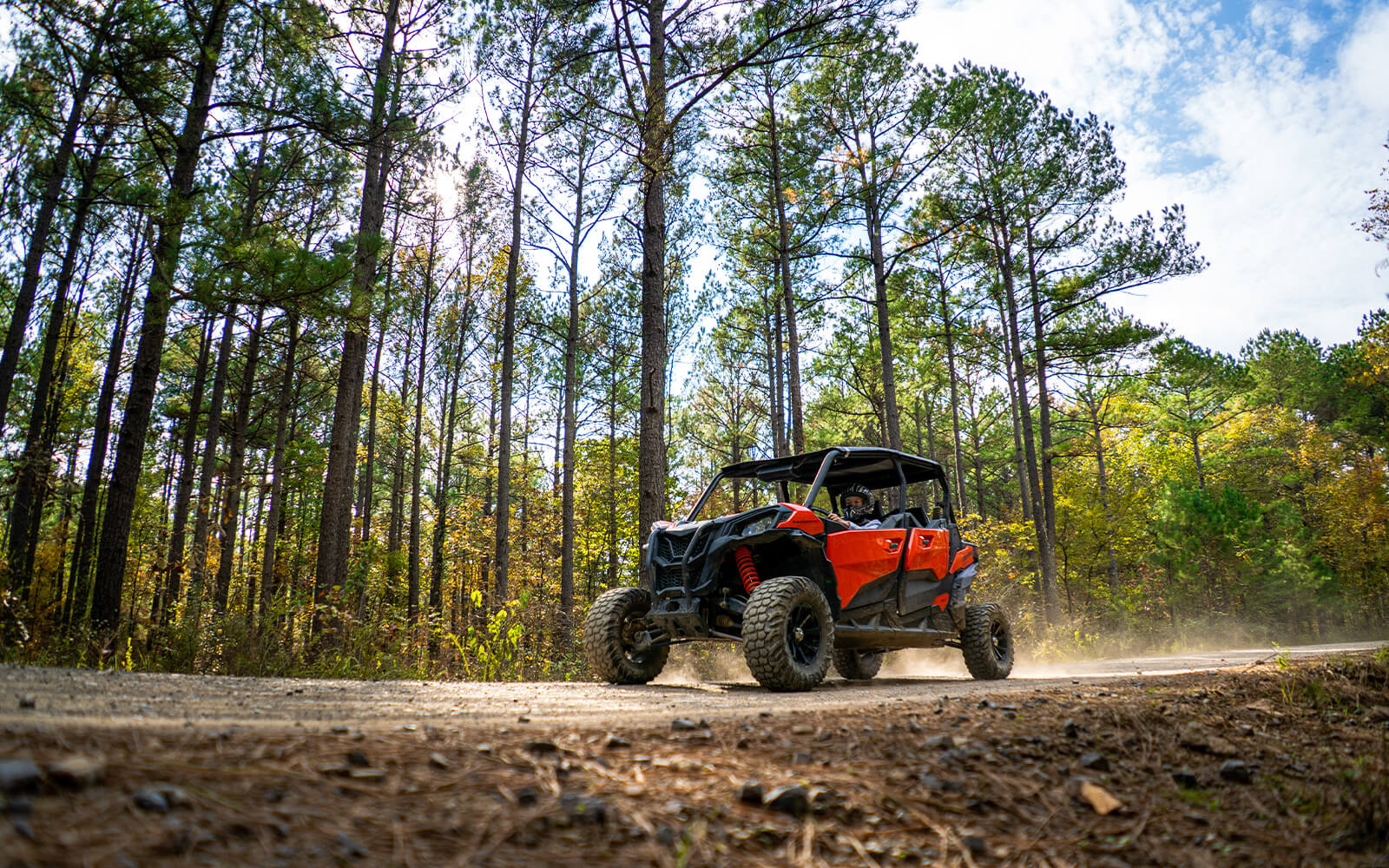 Try Something Wild
Beavers Bend isn't your average road trip destination. Your spring break itinerary shouldn't be either. So shake things up and do something truly memorable. If you're searching for out-of-the-box experiences, Beavers Bend State Park offers several options sure to wow moody teens and Instagram followers alike.
Horseback rides through the creeks. Paddle boats under the Lower Mountain Fork River's cypress trees. ATV tours and mountain biking across the Ouachita National Forest. Zipline rides over Broken Bow Lake. You never know what fun you'll get into when you leave your comfort zone back at the cabin.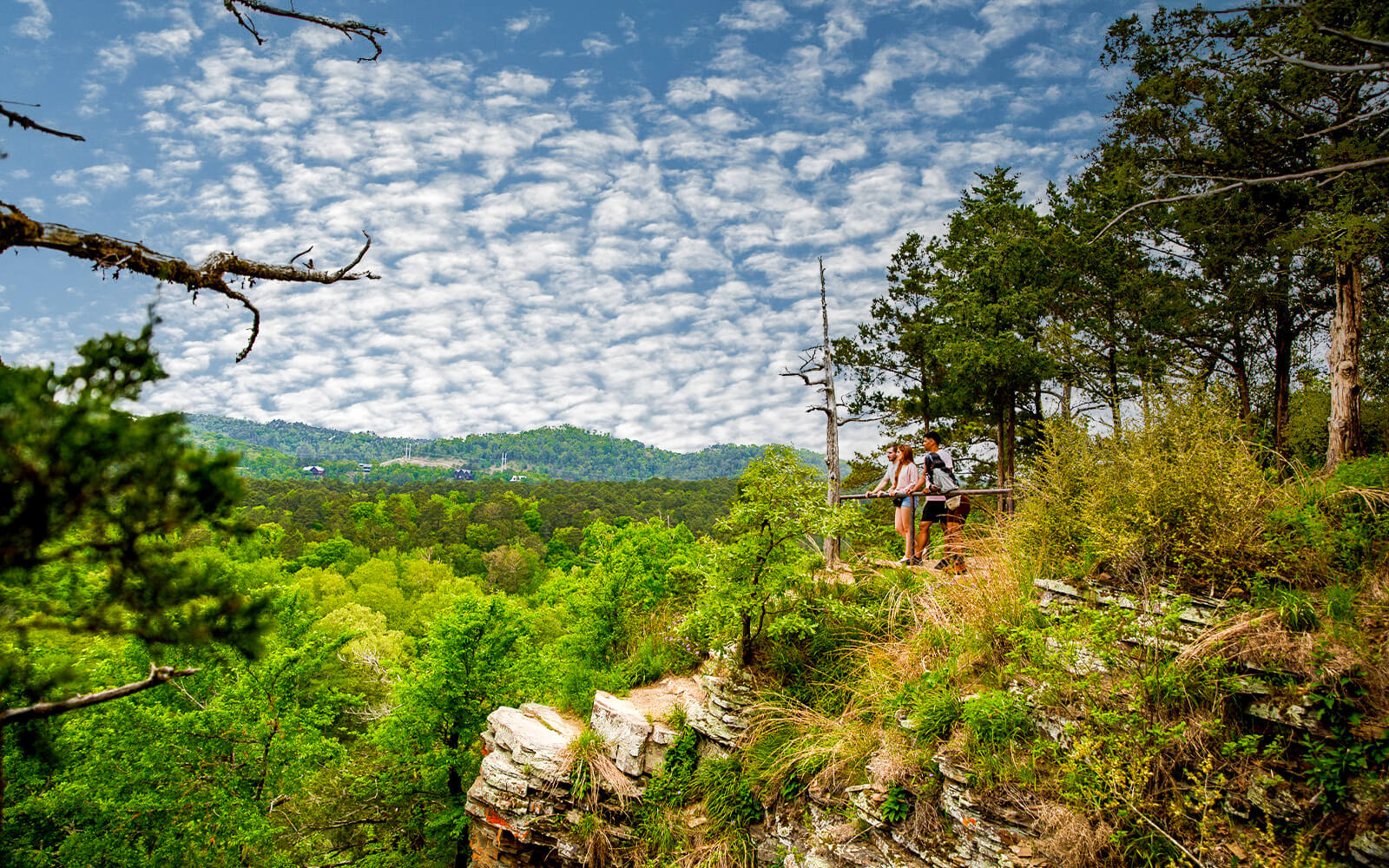 Get Your Daily Dose of Nature
After a long winter, Beavers Bend, Oklahoma really comes alive from March through May. So go get a gander at Mother Nature's finest work. The best way is with a hike on one of Beavers Bend State Park's dozen trails. From easy nature walks for beginners to higher incline hikes for more advanced outdoorsmen, you'll stumble across panoramic views of the Lower Mountain Fork River, rushing waterfalls, and depending when you're in town, mushrooms and colorful wildflowers too.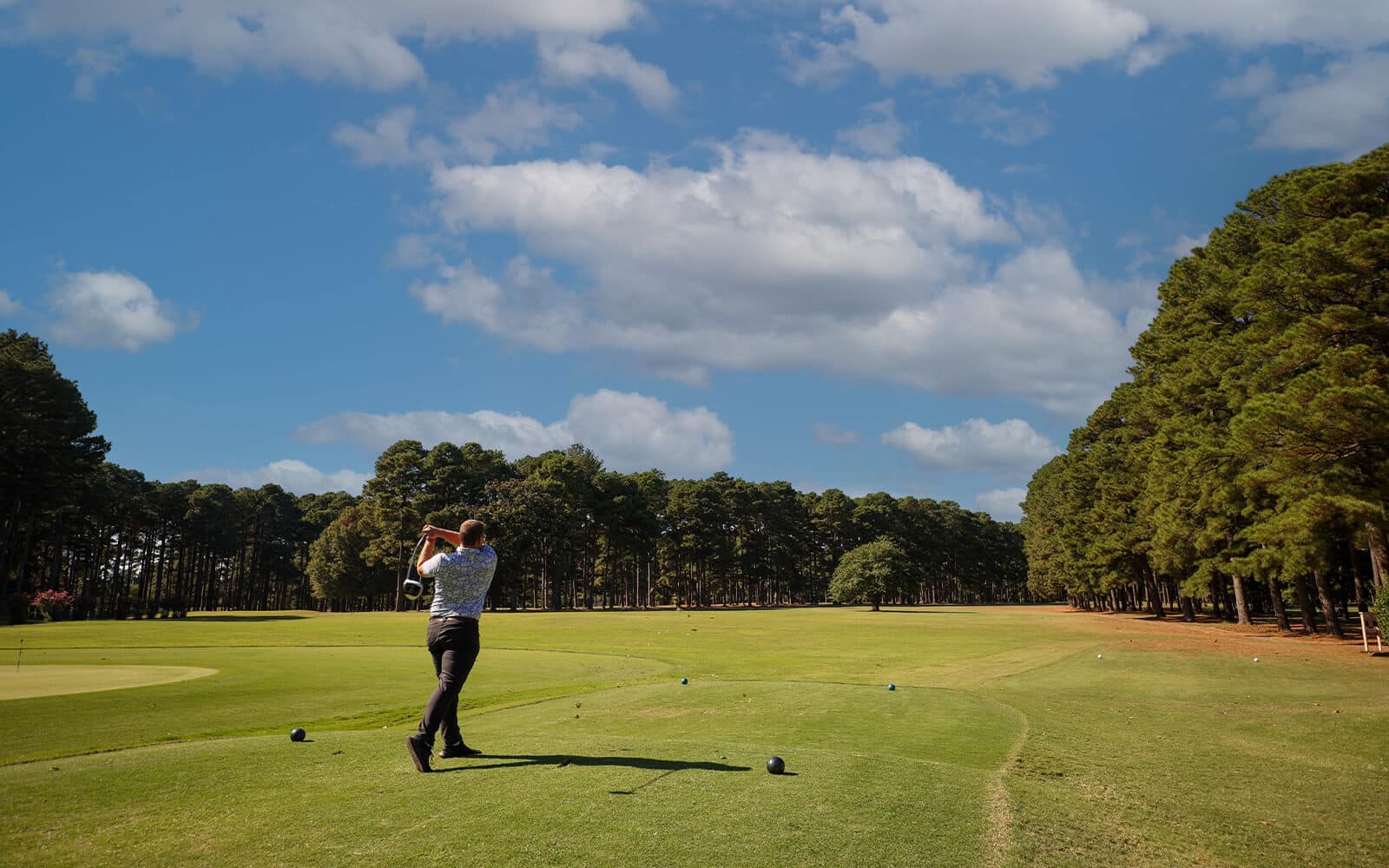 Hit the Greens
Up for a few rounds? Schedule a tee time at one of Beavers Bend's beautiful golf courses. Just north of Beavers Bend State Park, Cedar Creek features 18 holes of grade-A lake views…and one of the hardest shots in the state of Oklahoma. Idabel Country Club is another favorite for families and golfers of all experience levels. Just follow the sky-high pines straight down Highway 259.
If you don't exactly put the "Tiger" in these woods, one of Hochatown's all-ages mini golf courses might be more up your alley. Choose from a swashbuckling adventure at Kraken's Revenge, the roadside kitsch of Old West Town Mini Golf, or some of Hochatown Amusements' high octane family fun.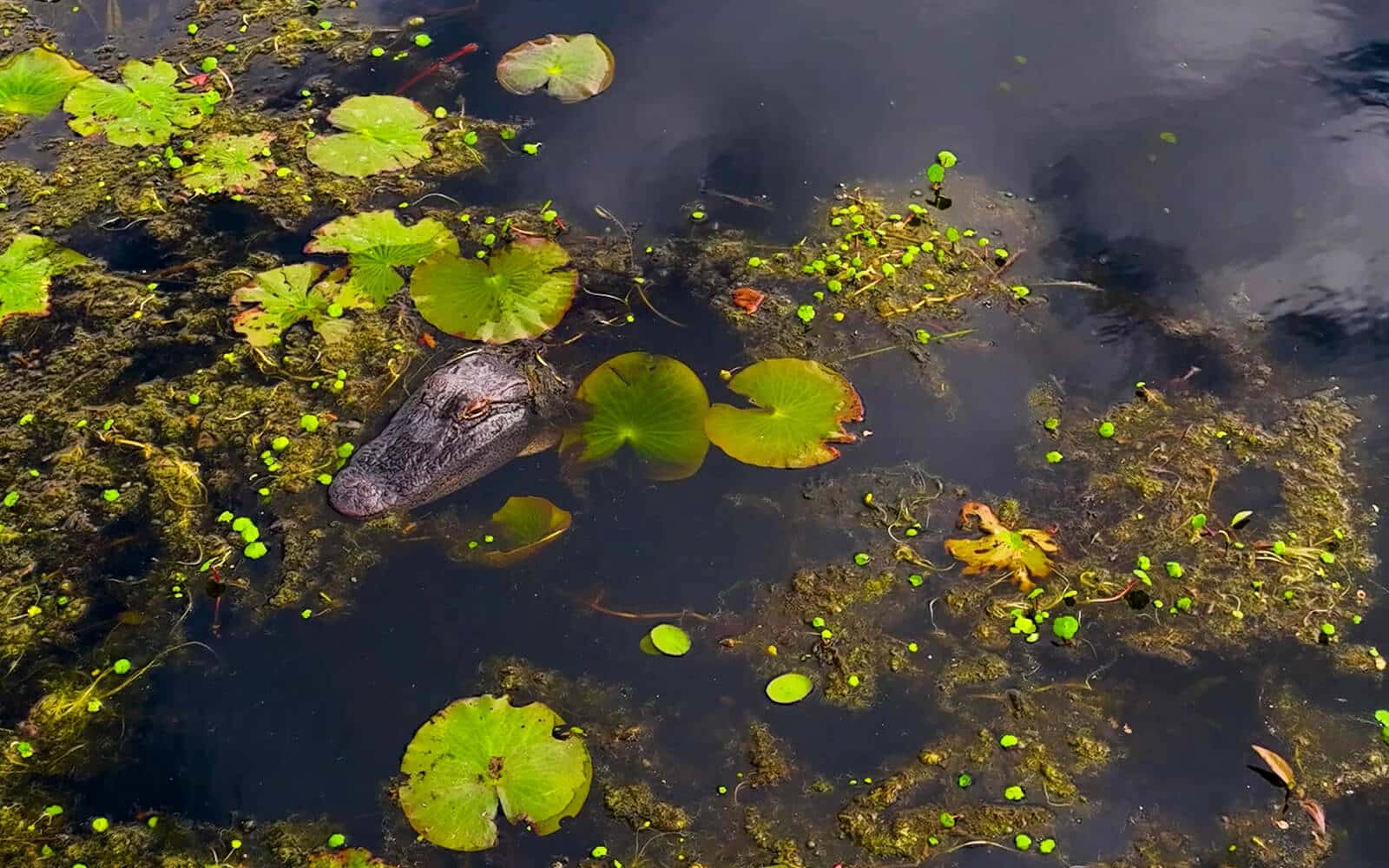 Go Alligator Hunting in the Red Slough
If you're up for a springtime side quest, grab some local coffee to-go and head to Red Slough Wildlife Management Area. About an hour south of Hochatown, Red Slough is home to over 8,000 acres of wetlands typical of Louisiana or Florida. Spring break is one of the best times to visit the area, so be sure to bring your binoculars. Along with some of the best birdwatching in the region, you just might spot an alligator or two, as this Oklahoma oddity is one of the only places in the state where alligators are known to breed. If gators don't do it for you, the miles of blooming lily pads alone are worth the drive.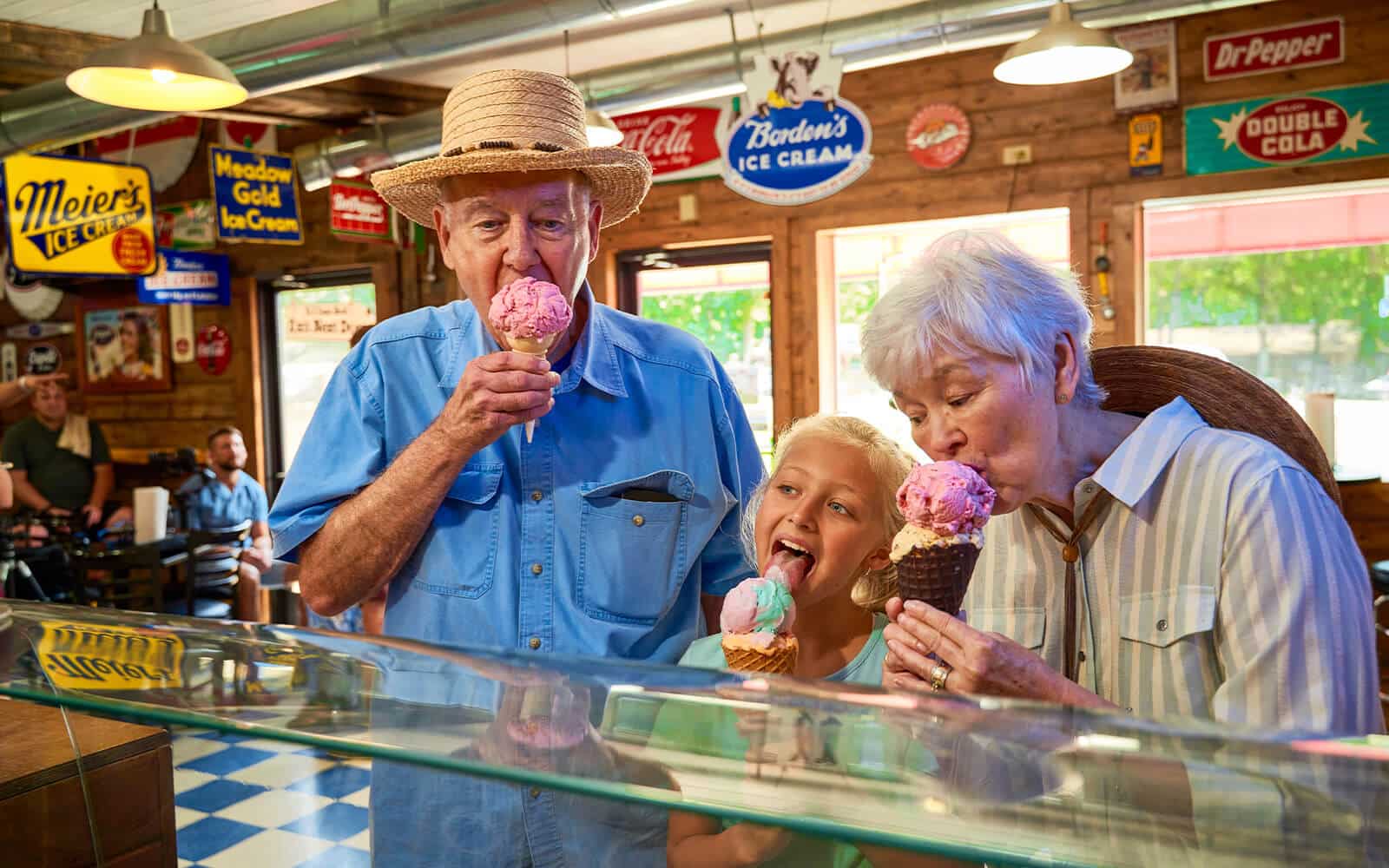 Get a Springtime Sugar Rush
You're gonna need some energy for all that play. So treat yourself to something sweet. Donuts, macarons, cupcakes. Whatever dessert you're craving, you've got options to get your fix. The kiddos will love Sasquatch's Candy Den, filled with 150 types of chocolates, gummies, lollipops, and more. For some good country fudge, Whippoorwill Fudge and Sweet Shoppe or Wright Ideas hit the spot. A big ole sundae from Northside Ice Cream Parlor or Okie Girls Coffee and Ice Cream is a solid choice too.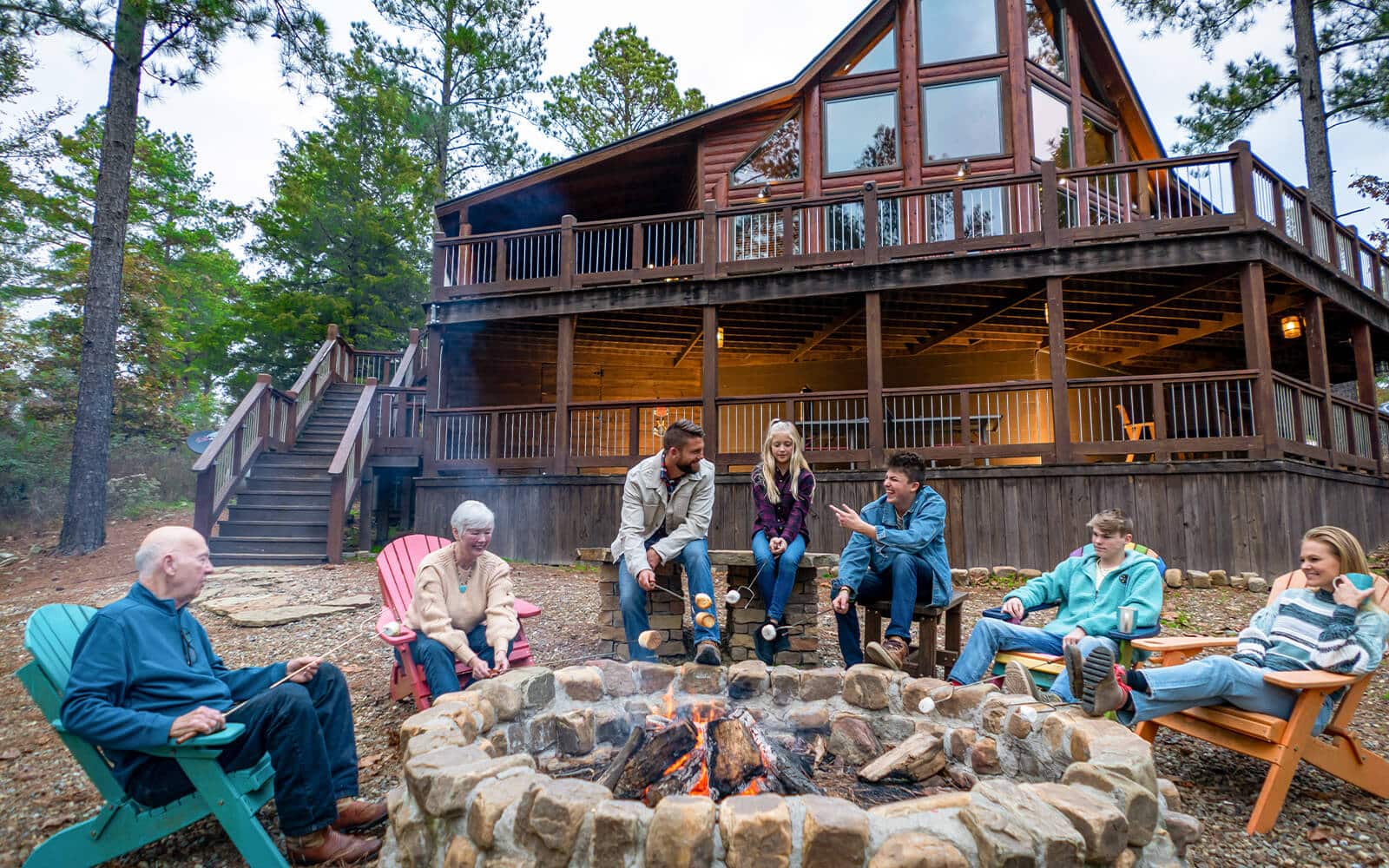 Get Some Quality Time in the Cabin
While you're enjoying all the fun of cabin country in the spring, be sure to actually take advantage of, you know, your cabin. Rustic, ultra modern, big and beautiful. No matter what kind of cabin fits your getaway, you have thousands to choose from.
When you're not kicking back in your king-sized suite, your spring break basecamp has plenty of room for activities. Bond over some friendly game night competition, and bring the telescope for some midnight star gazing. Pop some corn for movie night in the massive living room, or throw some steaks on the grill to fuel up for a night of hot tubbin' and campfire s'mores. What can we say? It's hard to be bored in a place like this.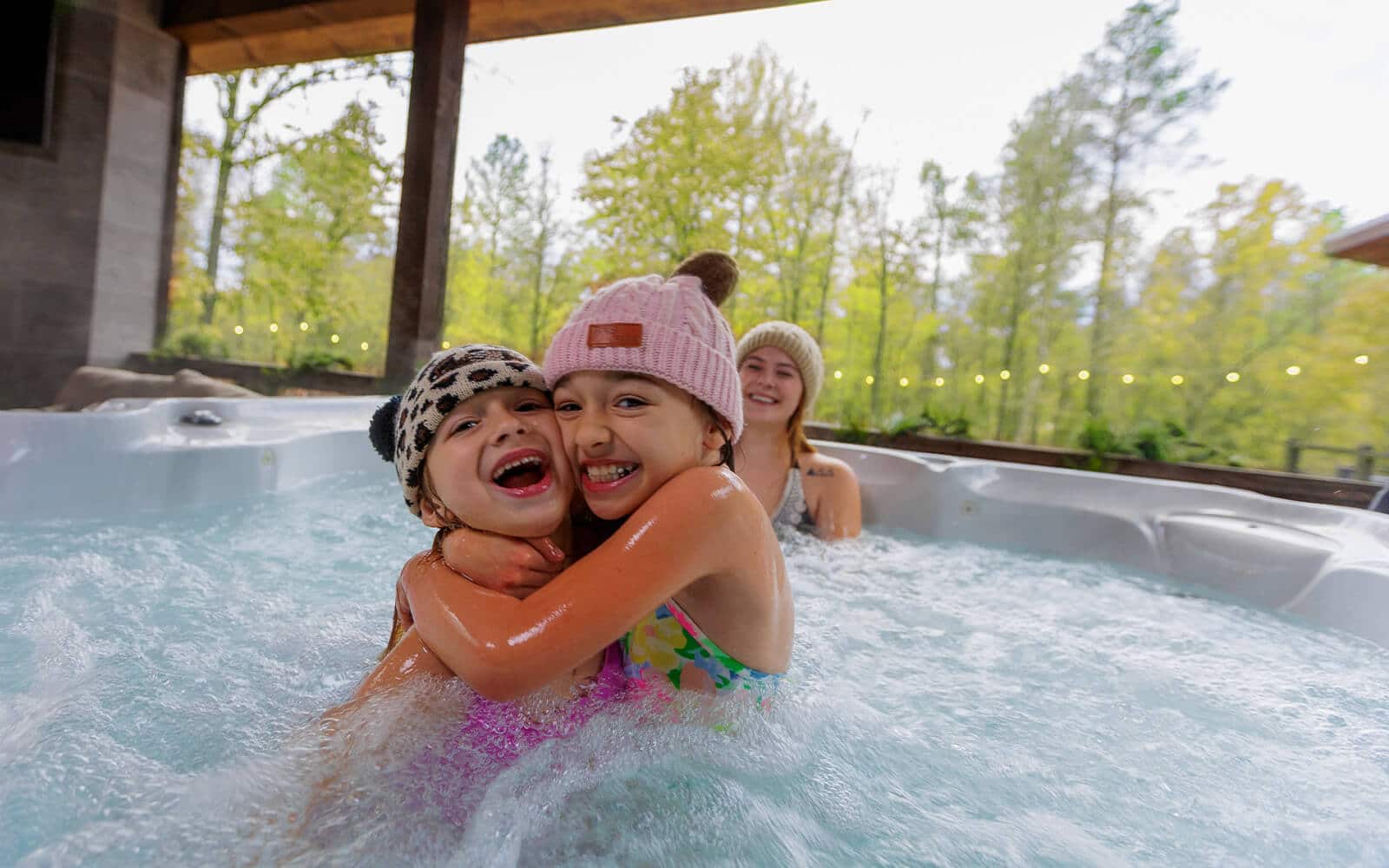 Get Here Already!
Those spring break memories aren't gonna make themselves! While you're planning your starry nights and springtime sunrises, don't forget to download the Visit Beavers Bend app for trail maps, dining guides, customizable itineraries, and even more tools for your trip. Now all that's left to do is book that Beavers Bend cabin and get here already!