The leaves are turning red and orange, and there's a little chill in the air out here in Beavers Bend Cabin Country — just in time for Halloween.
You could spend the spooky season at home, but it's so much better in a luxury cabin. The woods are dark and deep, frightening festivities are firing up, and who knows what might be out in those woods? So grab your costumes and candy and load up the car. A frightfully good time is just a few hours away.
Read on for our list of terrifying things to do this Halloween in southeast Oklahoma.
Get in the Spirit at the Cabin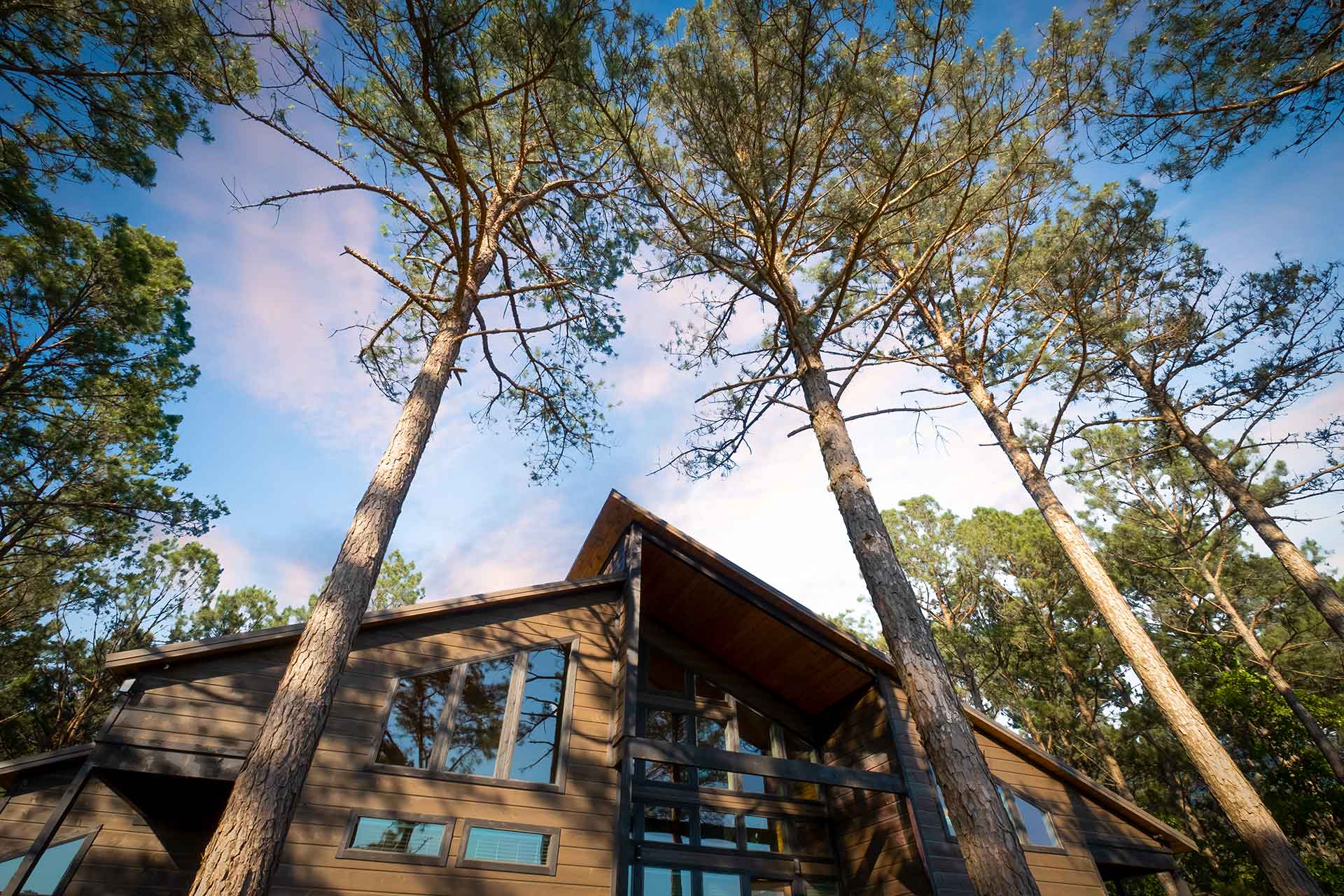 Large or small, luxurious or simple, you've got your pick of over 3,000 luxury cabins to make your own haunted house. Or if you want to get extra spooky, stay in one of the 13 original cabins in Beavers Bend State Park.
Once you've picked your home base, pick up some pumpkins from a local patch and carve jack-o'-lanterns on the back porch. Tell scary stories around the campfire (bring the drama with the flashlight under the chin). Or if it gets too cold, hole up inside for a scary movie marathon. Those horror classics hit different when you're literally in a cabin in the woods.
Just keep an eye out: you never know when Patty the Bigfoot will pay you a visit.
Have a Scary Good Time in Town
From haunted hayrides and corn mazes to fall festivals and ghost tours, there's plenty of Halloween fun to be had if you dare to step outside your cabin.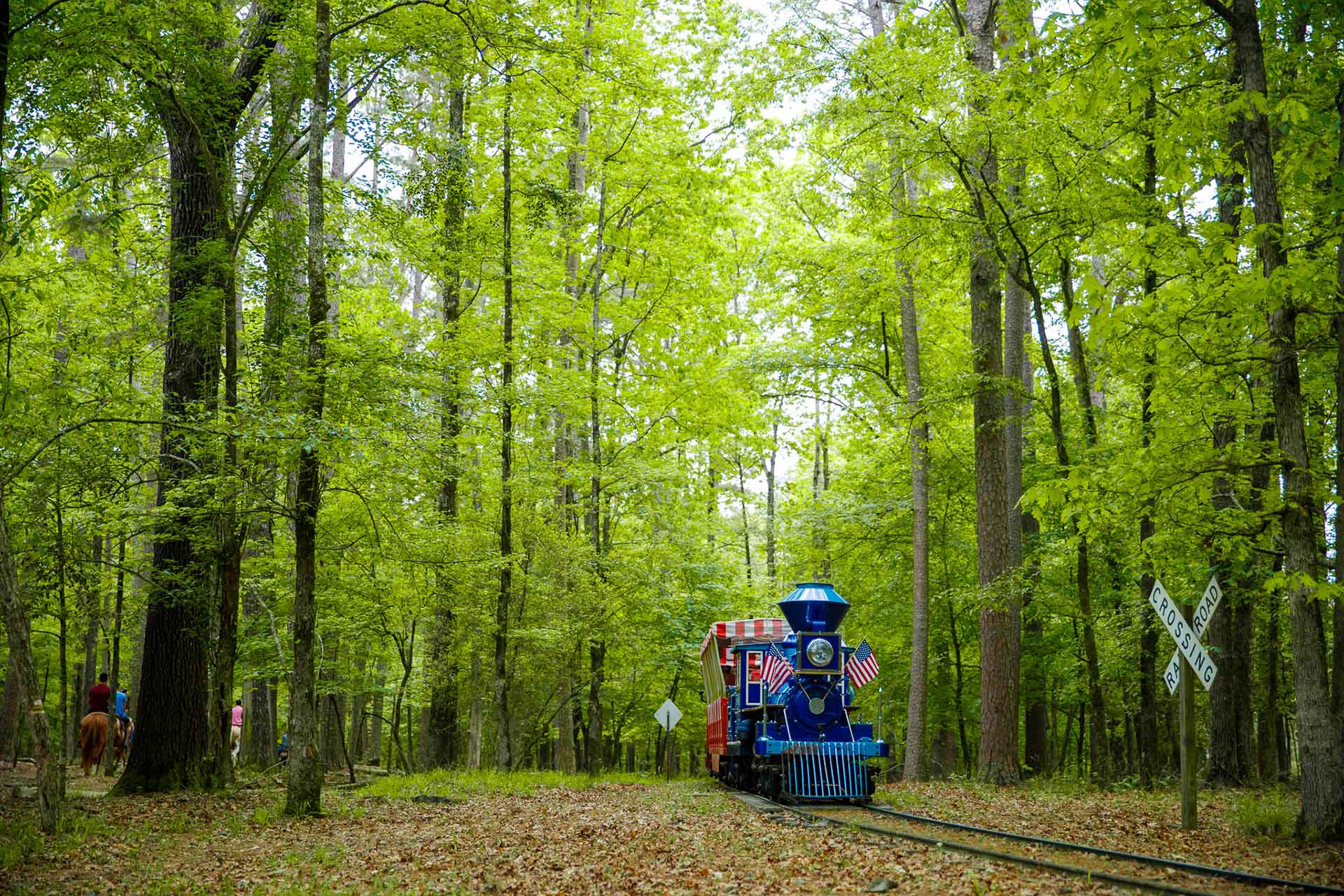 Along with Beavers Bend State Park's famous fall foliage and endless outdoor activities, you won't want to miss the Train of Terror at Beavers Bend Depot & Trail Rides. The ghastly ride takes you through the depths of the Ouachita National Forest, where you never know what spirits and spooks are hiding.
If your stomach's scaring up quite the fright, swing by one of the many restaurants in Hochatown, Broken Bow, and Idabel. From petrifyingly good pizza and pasta to bewitching burgers and burritos, even the littlest goblins can find something to gobble down. If you're in town on October 31, you can even dress up for trick-or-treating with the locals.
Sample the Local Scenery
Halloween in Beavers Bend Cabin Country has its fair share of scares, but it's also the time of year when the Ouachita National Forest is at its most jawdropping. Thousands come from all over to see the Talimena National Scenic Byway's sweeping views, especially in the fall months when the trees are stunning golds, maroons, and oranges. Hop in the car or on your motorcycle and take in Mother Nature's show.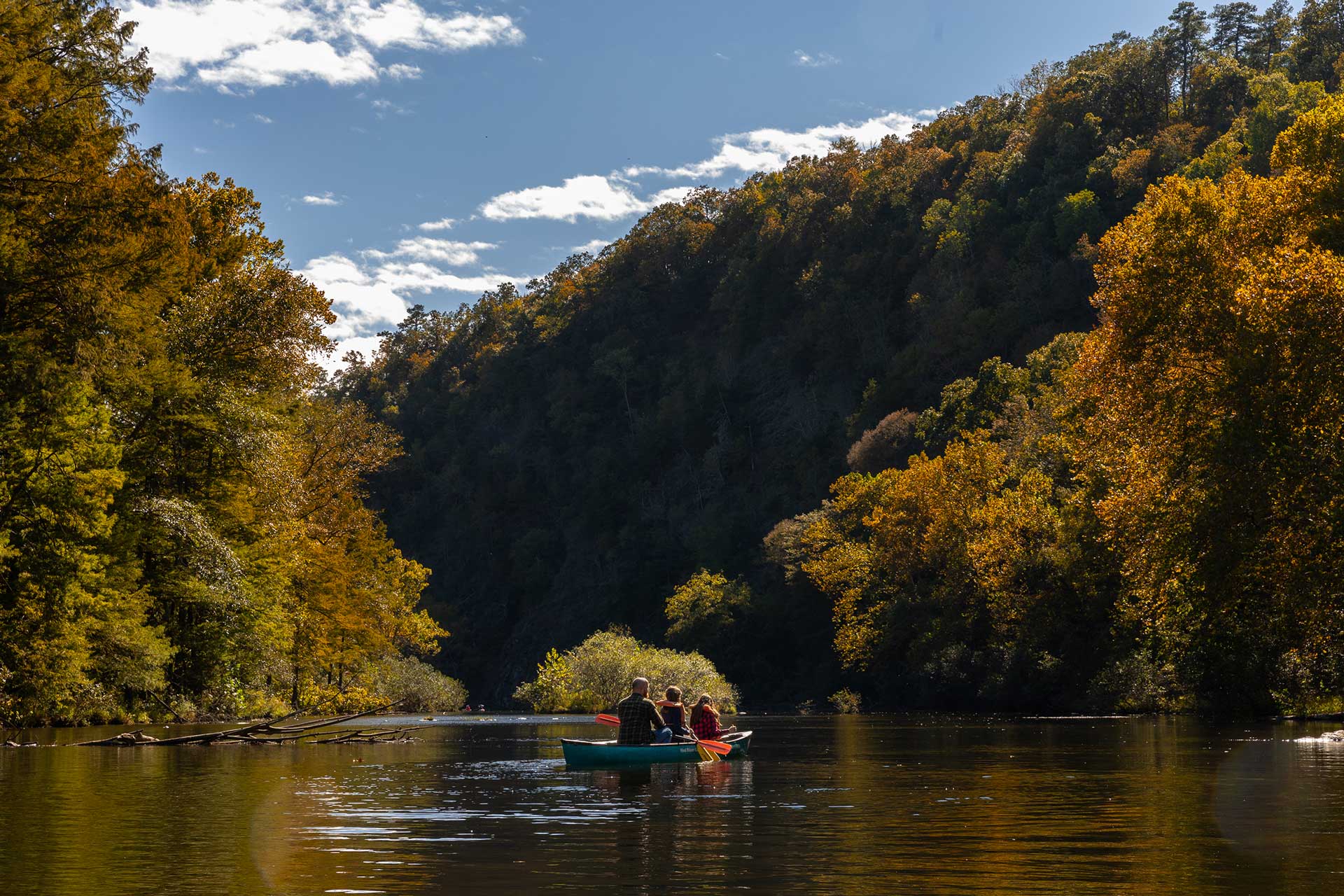 If you'd rather see your scenery up close and personal, Beavers Bend State Park has over a dozen hiking trails, including Lookout Mountain Trail, Skyline Trail, and Pine Ridge Nature Trail. Or you could rent a kayak and paddle between the cypress trees. But if you'd rather stay in the warmth of the car, the state park has plenty of roads to cruise too.
Create Your Own Haunted History Tour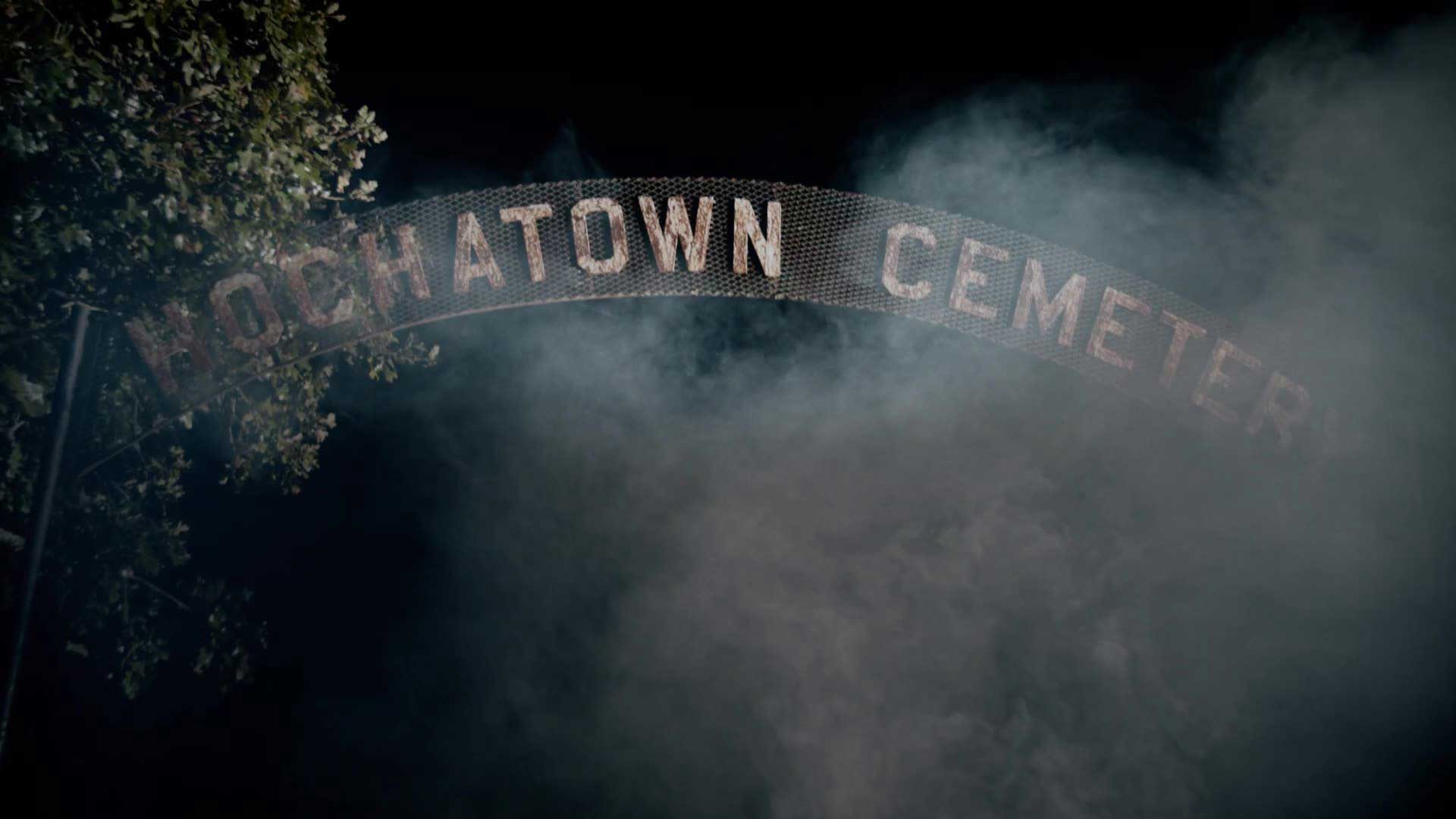 As one of Oklahoma's most historic regions, Beavers Bend Cabin Country is no stranger to hauntings. But you don't have to rely on a tour guide for a heartracing tour. Make your own by seeing some of the most haunted spots in southeast Oklahoma.
Start in Hochatown, where Cicero Coltrane and Harry Saunders, Sr. were both murdered by a man named Tom Watson. Though the original Hochatown is now at the bottom of Broken Bow Lake, lore claims their ghosts still show up on horseback along the banks of the Lower Mountain Fork River. And while you're there, check out the Hochatown Cemetery. Locals tell stories of specters sliding between the old gravestones on moonless nights.
Swing by the Smithville Jail next. This Depression-era jail was condemned for being unfit for human habitation over 60 years ago, and ghost encounters are common.
And you are in the land of Bigfoot, of course. Each year in October, nearby Honobia has a festival dedicated to the sasquatch. But if you're lucky, you might sneak a peek at the hairy cryptid while sinking into your cabin's hot tub.
Get Here Already!
Halloween's the perfect time to visit Beavers Bend Cabin Country, but October won't last long. So don't sit at home eating all your kid's candy! Book a cabin, download the Visit Beavers Bend app, and hit the road this weekend.