Looking for a quick weekend getaway this summer? Grab your swimsuit and set your GPS to Beavers Bend Cabin Country. Nestled in the foothills of the Ouachita Mountains and just a three-hour drive from Dallas, this picturesque playground is just a getaway away.
To help make the most of all the outdoor fun, all-ages attractions, and lush natural beauty that awaits, we've pulled together our ten essential activities for your summer trip to Beavers Bend Cabin Country.
Cool Down on Broken Bow Lake
Start your weekend by diving into the crystal clear waters of Broken Bow Lake, surrounded by lush forests and majestic mountains. Take a dip at a swimming area (or off the back of the boat!), give some of the best bass fishing in the region a go, or rent a jet ski, kayak, or paddleboard and explore all 180 miles of shoreline.
Conquer the David Boren Hiking Trail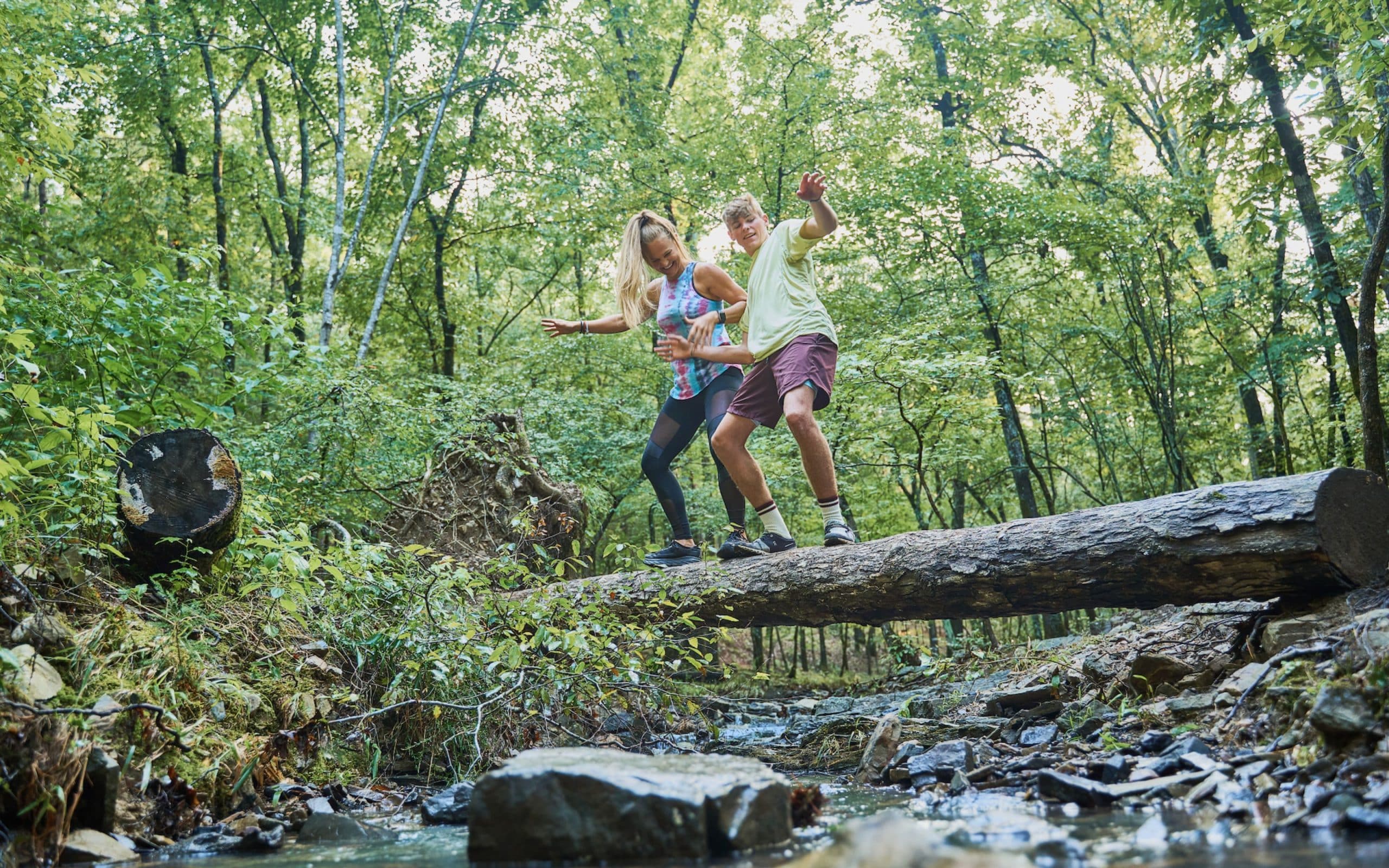 Slather on the sunscreen and embark on an epic journey along the David Boren Hiking Trail. This scenic hike is made up of seven smaller hiking trails. But if you're up for the challenge, you can take on all 16 miles of pine trees, babbling brooks, and wildlife. Before you hit the trails, be sure to grab a to-go lunch in Hochatown for a picnic at one of the many scenic outlooks.
Go Horseback Riding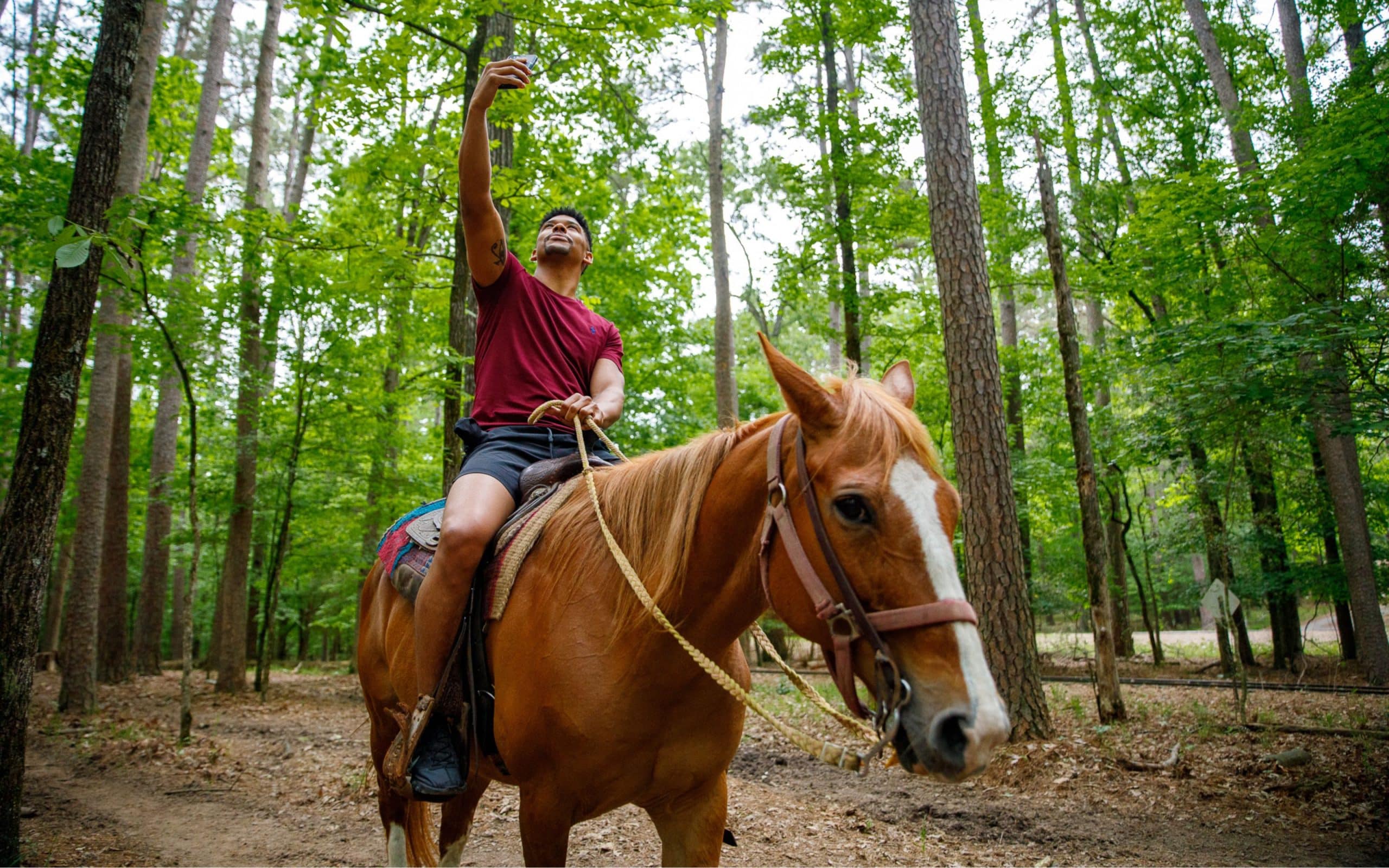 There's no better way to discover the wonders of Beavers Bend State Park than squarely in the saddle. Whether you're a seasoned cowboy or just getting your bearings, guided horseback tours are one of the best ways to explore Cabin Country. Beavers Bend Depot & Stables, Riverman Trail Rides and Stables, and A to Z Guest Ranch are just a few outfitters ready to show you the reins.
Reel in a Rainbow Trout
Beavers Bend Cabin Country has earned its bragging rights as one of the best places to trout fish in the United States, so be sure to cast your line in the Lower Mountain Fork River at least once on your summer trip. For the full experience, book a local fishing guide. They're happy to help baby anglers master the fly rod — and for the more experienced fisherman, they know all the secret honey holes.
Cruise the Talimena National Scenic Byway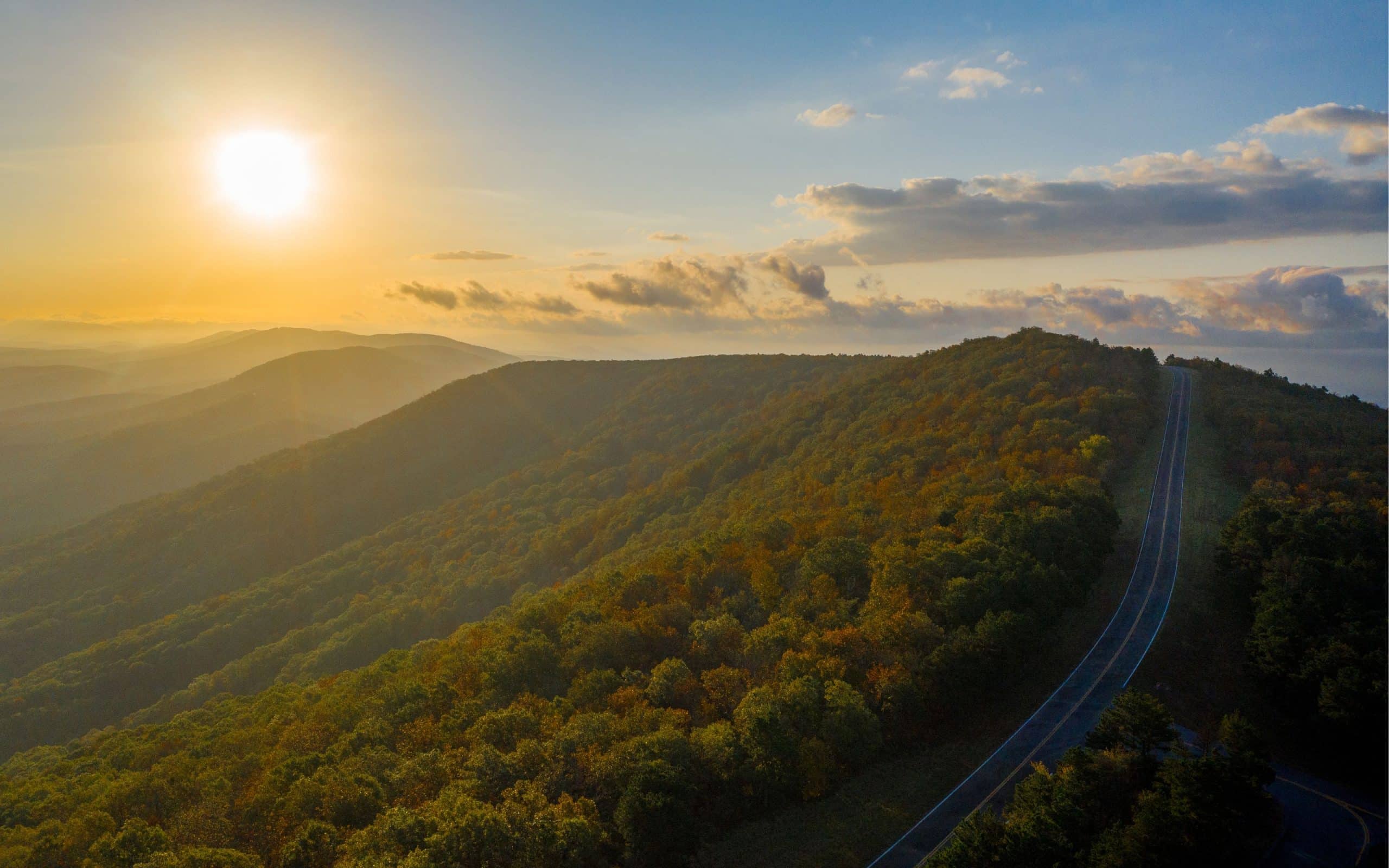 If you're looking to getaway on your getaway, take a ride along the famous Talimena National Scenic Byway. In the summer, vibrant greens and colorful wildflowers take over the breathtaking vistas of the Ouachita Mountains. Along with a good playlist, you're gonna want to keep your camera ready.
Have Some Fun in Hochatown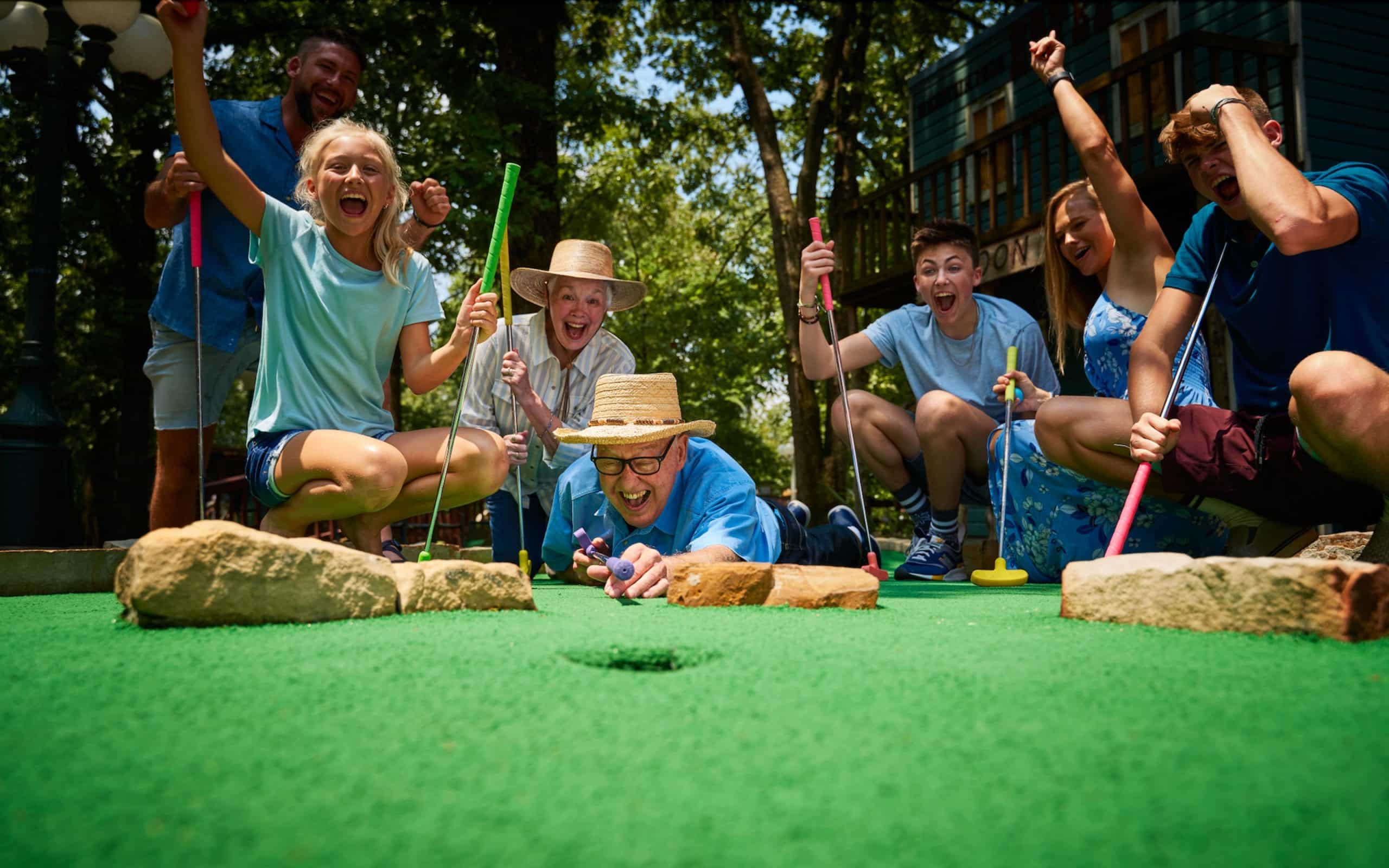 It's not all outdoorsy around here. When you need a break from the beauty, head down Highway 259 to Hochatown. This quirky mountain town has no shortage of ways to have a blast, including shopping, restaurants, museums, wineries, axe throwing, mini golf, go-karts, a petting zoo, and even a safari tour.
Sample the Local Cuisine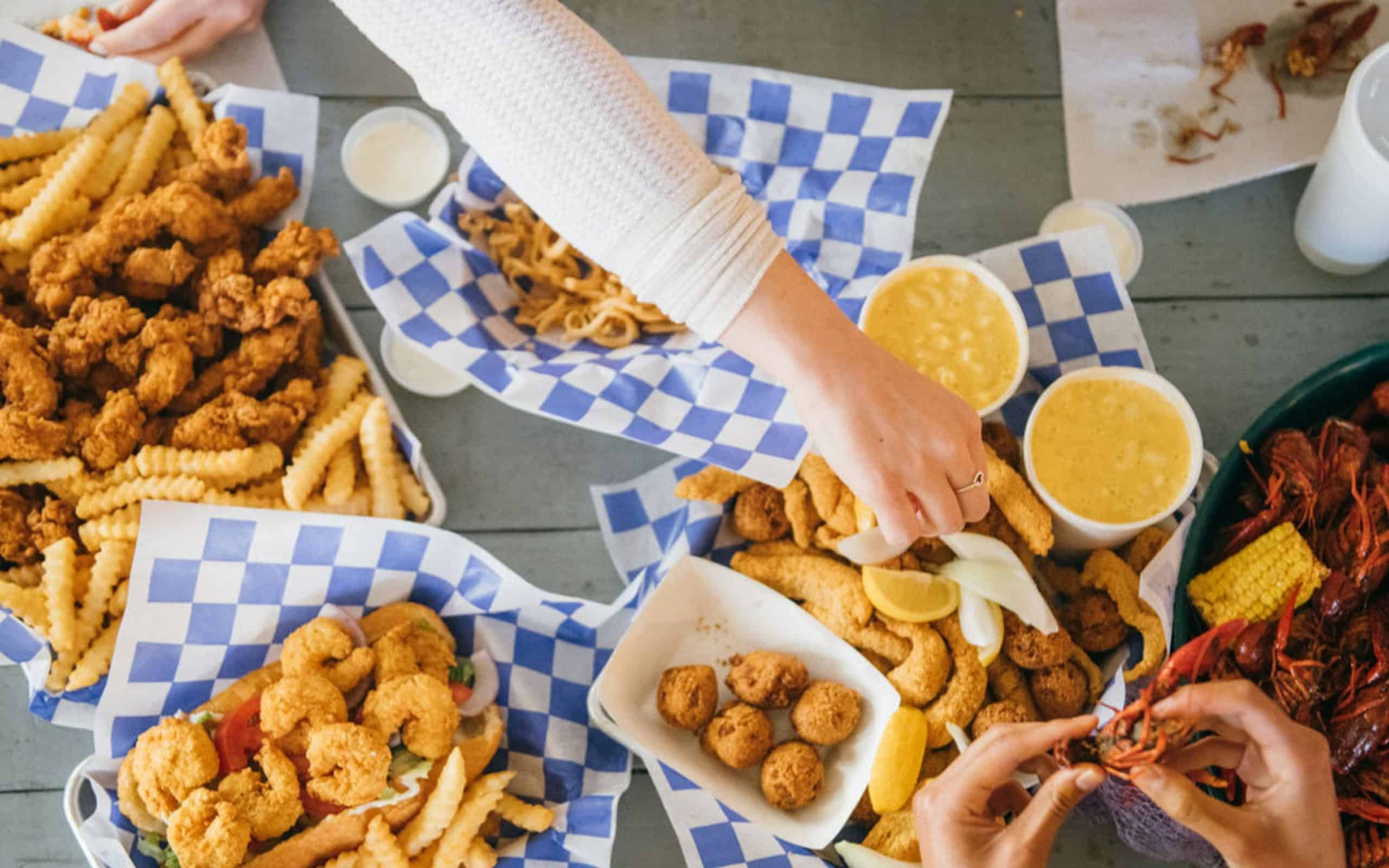 When those post-lake day appetites kick in, treat your taste buds to the flavors of southeast Oklahoma. From mouthwatering BBQ and fried catfish to flame-grilled steaks and gourmet pizza, you'll find whatever cuisine you're craving. And for the adults, a cold pint at a local craft brewery ain't a bad way to finish the day.
Zipline Through the Skies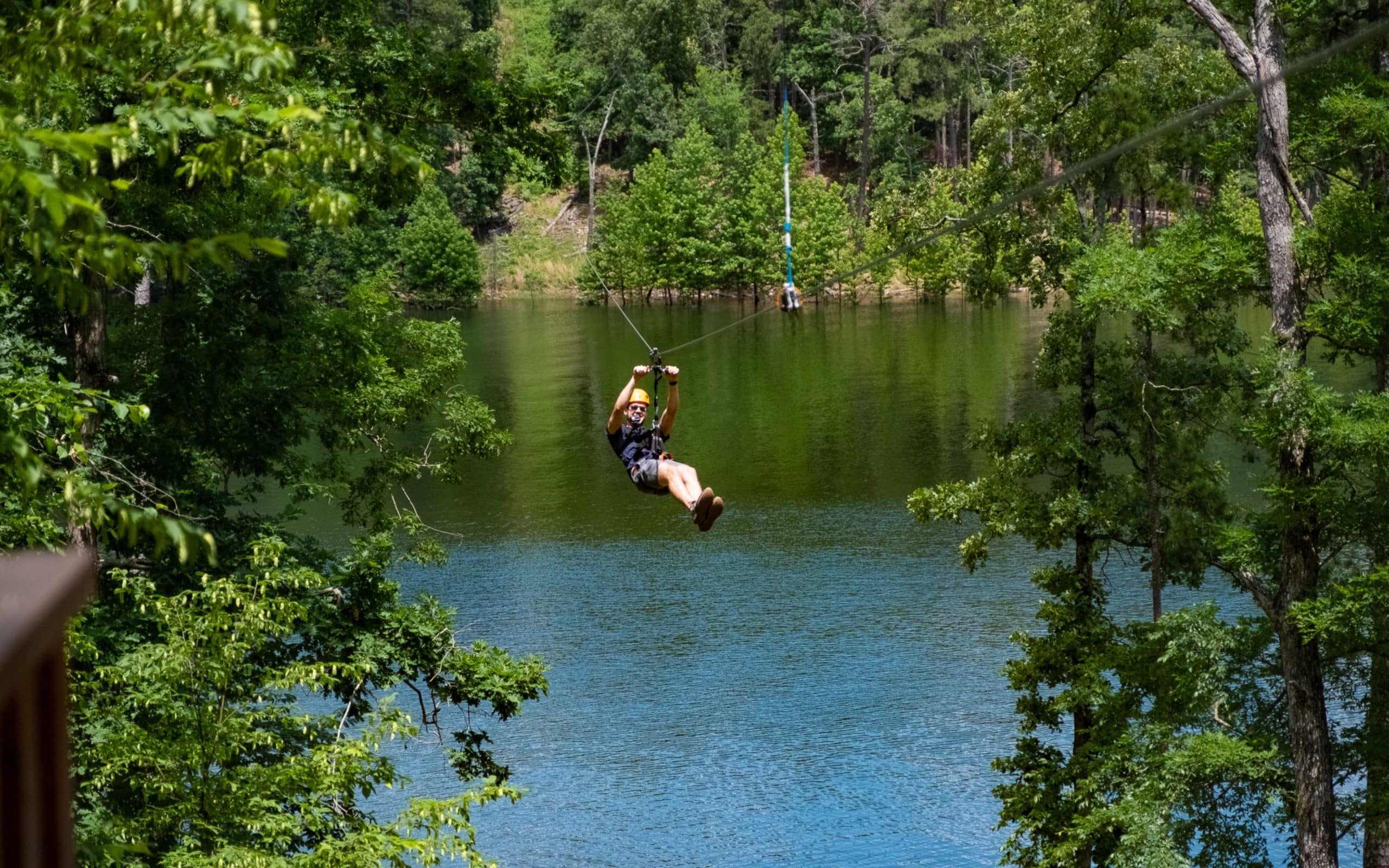 Unleash your inner thrill-seeker and glide through the treetops on an exhilarating ziplining adventure at Rugaru Adventures. As you glide above the canopies, you'll reach speeds of up to 35 miles per hour and unlock an adrenaline rush you'll never find on land.
Stargaze the Night Skies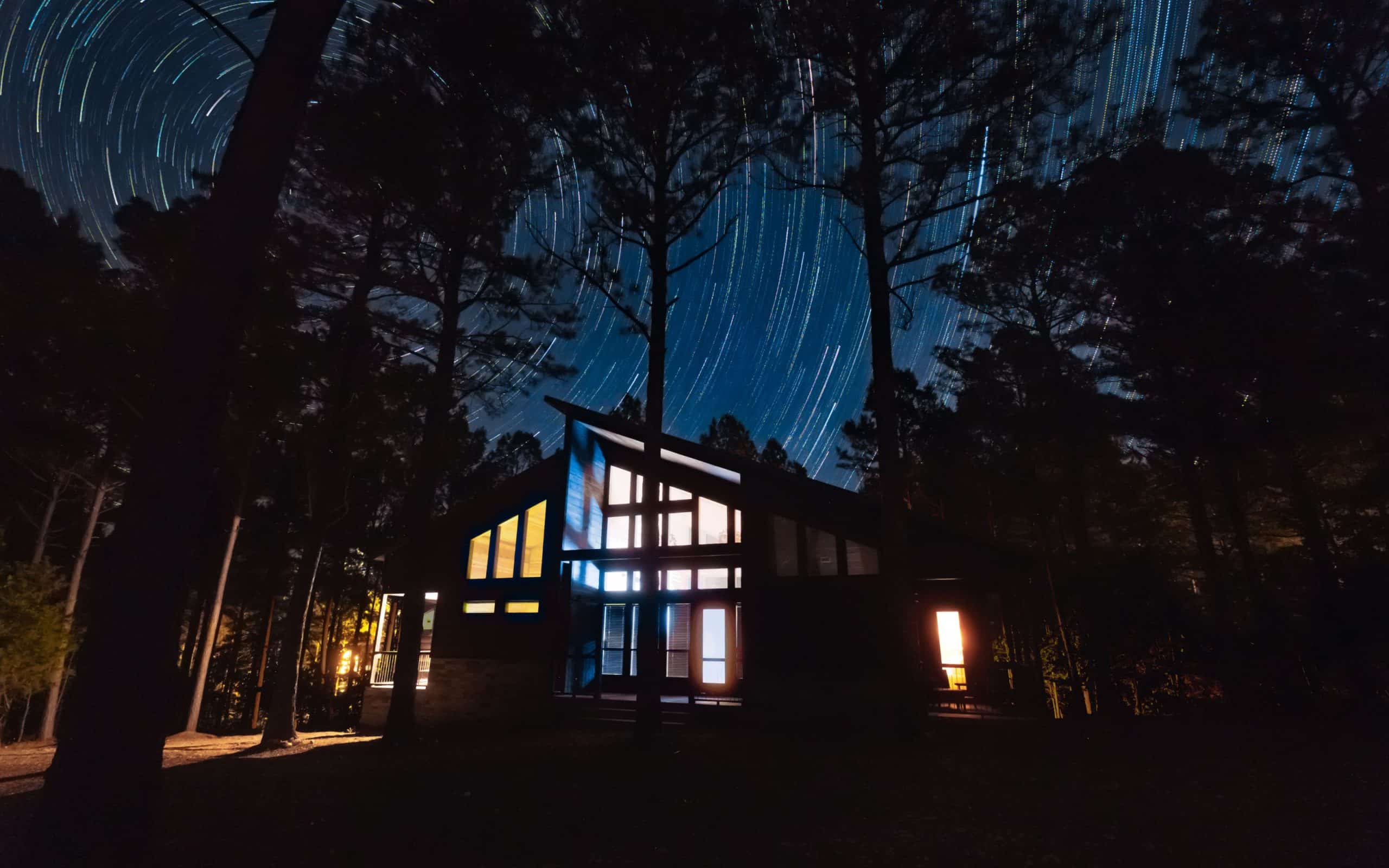 As the sun sets and the day gives way to the night, indulge in one of Beavers Bend's most awe-inspiring experiences: stargazing. Southeast Oklahoma's remote dark skies put on a brilliant display of stars, constellations, and even the occasional meteor shower. Whether you're taking in the show from your cabin's porch or a truck bed in Beavers Bend State Park, the best show of the summer debuts in these skies nightly.
(Pssst: Beavers Bend Cabin Country is in the path of totality for the 2024 solar eclipse. Check out our guide here.)
Relax in Your Luxury Cabin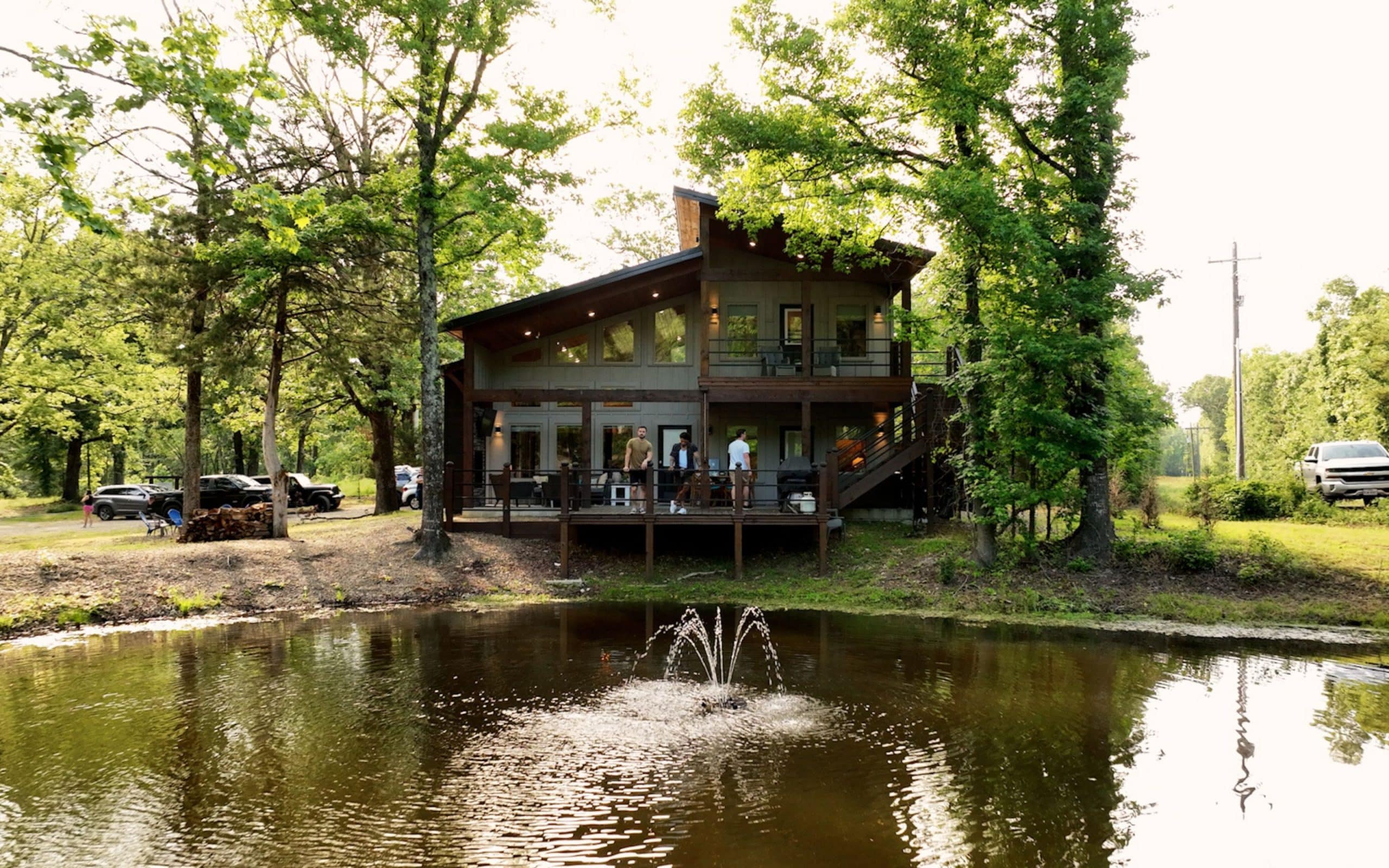 Hey, you came to Cabin Country for more than the good looks. Over 5,000 luxury cabin rentals stud these forests, offering the perfect blend of rustic charm and modern comforts. Unwind on your private deck, binge your favorite show in the A/C, or make the most of that game room with an epic foosball tournament. And don't forget the s'mores. It's not a summer weekend trip without a little fireside sugar rush.
Get Here Already!
One thing's for sure about a summer trip in Beavers Bend Cabin Country: you'll never get bored. To make the most of your trip, be sure to download the Beavers Bend Cabin Country app for even more activity ideas, hiking trail maps, and so much more. Now, book that cabin and get here already!